Independent hoteliers with no budgets for expensive digital hotel revenue systems can now compete with large hotel chains. Independent revenue management companies can help independents ramp up profit without the need of purchasing an expensive revenue management software.
An Opportunity for Independent Hotels to Catch Up to Large Chains...
Current digital advances in the travel industry enhance the hospitality industry in general for higher revenue performance, but it is also causing disruptions to the independent hotel sector.
International Hotel companies that can afford big budgets to employ these
technologies
have a
significant advantage
over independent and small hotel chains. For example— high-end Revenue Management Software for Large Chains adds value to their productivity but implies a full-time expert to manage the software successfully.
Generally, the newly implemented software is managed successfully by the Revenue Management team in-house. However, acquiring
high-end Revenue Management Software is exceptionally costly
for independent hotels and rarely available in their budgets. Moreover, even when they make the exception to afford it, the software brings more complexity into the revenue management operation. As Independent Hotels do not have the funds to afford an entire revenue management department to oversee the new software, it will eventually become useless for the hotel with no return of investment.

Fortunately, there is an opportunity to catch up to the large chains for the independent hotel sector - by employing Independent Revenue Management Companies that can help them ramp up revenues without purchasing expensive revenue management software.


RevOptimum specializes in all Hotel Revenue Management Systems...
For instance, The Revenue Management Company, RevOptimum, specializes in all Hotel Revenue Management Systems.
PMS, CRS, CM, RMS
, and experts in executing complex hotel software, platforms, and tools. With their assistance, independent hotels can increase revenues rapidly without the need to purchase expensive revenue software. RevOptimum can boost any hotel's PMS easily, and there is no need for training, as their
team is ready to integrate seamlessly and instantly
into the hotel operation.
How Much Revenue are Independent Hotels Losing?
After research, RevOptimum estimates that the independent hospitality industry experiences a revenue loss of up to 70 percent per hotel each year. With the high cost of running the hotel operation, the revenue loss impacts independent hotels vastly. To the point that many independent hoteliers end up closing their properties as they cannot break even nor make any revenues.
Additionally, independent hoteliers spend thousands every year trying to optimize their hotel's inventory and improving their revenue field. But most of the time, each new system and employee they hire is not generating revenues for the hotel or adding a return on investment.
How Can Independent Hotels Regain Revenue Control?
At RevOptimum, we recognize the significant challenges independent hotels face in creating revenues, primarily due to the lack of resources in revenue management, digital hotel systems, and top revenue management talent. RevOptimum provides discounted solutions across the independent hotel system to help the sector reach profits at the level of high hotel chains.
"Independent hotels are especially hit hard by seasonality and unexpected socioeconomic events versus the big chains preparedness," says Scott Frothingham, CEO of RevOptimum.
"The pressure is on the GM and hotel owner to build a strong revenue management strategy. Unfortunately, without a strong knowledge of the best revenue strategies, independent hotels fail to succeed. That is where we come into place; RevOptimum enables your independent hotel to compete for revenue increase with the major chains."
Among revenue management departments of large chains, one of the most valuable benefits is the ability to count with teams that understand yield management and the proper strategies for each season, situation, and event. Additionally, the ability for these teams to understand digital Hotel Revenue Management Software.
With RevOptimum, having cost-effective access to revenue management, revenue expert teams, and advanced knowledge of digital hotel systems is often cited by the independent hoteliers as "the most important decision they have made in their hotel business career."
The Best Hotel Revenue Increase Solution in the Digital Era.
RevOptimum is leveling the playing field in the Hotel Revenue Management digital software and revenue management expertise area. As an innovator of cost-effective revenue increase solutions exclusively for independent hotels, RevOptimum offers high-end hotel system insight and performance as well as highly revenue expertise teams that add new revenue channels, effectiveness, and productivity to the independent hotels hiring their solutions.
"Each of our clients is a one-of-a-kind hotel, and it needs to be treated as such to increment their revenues. We offer a unique revenue management solution to each independent hotel," says Frothingham.
"This is not a one size fits all kind of deal, we must tailor each system, each strategy, each technique to each individual hotel to reach revenue success. Independent hotels now have a terrific new way to add substantial revenue to their bottom line with RevOptimum."
Start Increasing Your Hotel Revenues Now
RevOptimum tailors robust revenue increase solutions and hotel system solutions for all hotel types and sizes, without the need to purchase expensive hotel software or paying for high revenue management teams.
Instead, RevOptimum helps independent hoteliers get the edge of advanced hotel systems and increase revenues rapidly by offering trending, cost-effective solutions and highly knowledgeable revenue management experts for independent hoteliers to achieve maximum success.
A complete list of benefits may be found on RevOptimum's website, where hotels interested in becoming a RevOptimum client can easily join online. Additionally, RevOptimum can schedule a free presentation exclusively for your hotel.
Explore Hotel Revenue Growth with RevOptimum.
Scott Frothingham, Founder and CEO of RevOptimum, has created a book based on the success he has attained practicing Hotel Revenue Management for more than 30 years. Learn exactly what it means to leverage your existing assets, optimize your sales and transform your revenue quickly.
We're here to work with your hotel one-on-one to build a revenue management plan that brings in more RevPAR. Contact one of our revenue growth experts to learn how you can reach your hotel revenue goals.
About the Author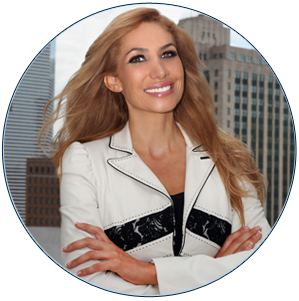 Marisol Frothingham
Marisol Frothingham is a Hotel Business Expert with more than 20 years of experience in increasing hotel performance and revenue growth. Marisol is responsible for the successful development and implementation of RevOptimum's strategic vision and global operations.