The competitive hotel market is driving revenues for the large brands due to their high budgets to attract guests. Small hotel chains and independent hotel brands are becoming concerned about their position in the aggressive marketplace and determine to convert to a branded hotel chain.
Don't fall into the "Brand Name" trap...
Several innovative Hotel Revenue systems and programs allow independent hotels to increase revenues regardless of brand. These solutions offer discounted revenue plans for independents allowing them to save costs and become profitable. Also, Hotel Revenue Systems for independents benefit them from converting to large brands and staying nimble and profitable.
"Full-brand or soft-brand is not needed to boost awareness or increase profits for independents. Converting to brands is considerably costly for short and long term and some cases devastating when every revenue stream is collected upon from the brand," says Scott Frothingham, Founder and CEO of RevOptimum. "There are a multitude of solutions for independent hoteliers that we work with daily that help hotel owners and operators compete for market share while still obtaining a healthy, productive, and keeping a cost-valuable operation," added Frothingham.
Unlike any revenue solutions ever offered to the independent hotel industry, Hotel Revenue Companies focus on helping independent hoteliers obtain high-quality and value-effective programs that provide yield management tools and a successful marketing strategy. As a result, independents increase their revenues, but they also gain a team of experts to help their hotel operation achieve competitive success and prevent giving up a high percentage of their profits to the brand.
"Independent hoteliers are always in search of new revenue sources and new ways to keep competitive in the market, all while saving on hotel costs," says Scott Frothingham. "The key is to find a solution that offers an all-in-one revenue management program. Several companies offer just the initiation of a program or software system into the hotel and no management or optimization. Any system or program implemented into the hotel needs to be followed up on and regularly assessed for best results to keep afloat. This is where RevOptimum comes in."
When operating an independent hotel, things become even more challenging to gain revenues. Several hoteliers start contemplating converting to a branded hotel, thinking that this move will create more exposure for the hotel and higher profits. But the reality is different when it becomes complicated and hard to break away from contracts, accompanied by high setup fees, permanent fees, and elevated expenses involved in the brand signing agreement.
As an independent hotel, here are 5 advantages of avoiding a brand:
Increased Revenue
When the correct Hotel Revenue Management Solution is implemented, the independent hoteliers experience additional booking channels to promote available hotel inventory. The independent hotels also obtain a Customized Hotel Insight Report System and strategy that accelerates revenue growth. Hotel Revenue Management providers make it easy for independents to access Proven Yield Strategies to move inventory and projected occupancy rates at a profitable rate.
It has been shown that Hotel Revenue Management systems or plans offered to independents improve the increase of annual revenues by up to 60%.
Increased Guest Retention
Independent hotels experience some of the highest guest retention and guest repetition in the industry when a quality guest loyalty program is in place. The most successful guest loyalty programs are the ones that focus on customer service excellence, personalized stay experience, and guest satisfaction. Often, loyal guests prefer to feel individually recognized and indulged at a small boutique hotel rather than at large hotel chains.
"Specialized hotel revenue management companies know the accurate plan to increase guest retention within independent hotels," says Scott Frothingham. "With a proper hotel revenue management plan that incorporates the right strategy to increase guest loyalty, independent hotel guests have the opportunity to experience comfortable travels with individualized care. Helping loyal guests select a hotel, become a repeated guest, and therefore increase the guest retention at the independent hotel," adds Frothingham.
Saving Hefty Costs
Remaining an independent hotel reduces your costs for online marketing efforts, and overall, keeps you nimble and profitable. It exempts you from paying royalty fees, loyalty program payments, marketing costs, and reservation fees. Therefore, independent hoteliers highly save when it comes to a direct website and booking engine. Additionally, it can establish healthy competition via OTAs and keep a stable commission-based system while increasing revenues.
"Independent Hotels save massively on costs when they are not part of a brand. If they are already part of a brand and want to become independent, the contracts may be complicated to end and may involve high fines to cancel," says Scott Frothingham. "However, if you are an independent hotelier, think twice before converting to a brand. The expenses involved in becoming part of a brand, are substantial and you keep paying the fees after you are under contract, which may be challenging if you are not reaching your budgeted revenues. Franchise fees can become one of the highest expenses for your hotel, especially during economic downturns," says Frothingham. "Hotel revenue management companies can provide support at a branded level at a fractional cost of what becoming a branded hotel would cost you," adds Frothingham.
The Ease of Remaining Independent
55% of Independent Hoteliers that have converted to a branded label recognized that their operations were considerably simpler to manage and operate before the brand tag. They also realized that brand budgets and franchise agreements are challenging to sustain, and sometimes the expectations of becoming a branded hotel are rarely met at the level they anticipated.
"Our research shows that independent hotels benefit higher when decide on staying not branded versus joining a major chain brand," continued Frothingham. "They are several unique hotel revenue systems, solutions, and programs for the independent hotel world. These venues help hoteliers reach higher levels of benefits including revenue increase and a superior operation structure, to finally meet the heights in the playing field that is the hotel industry," concluded Frothingham.
Remaining in Control of your Revenue Growth
Independent Hotels that join RevOptimum enjoy cost-effective plans and a free Hotel Revenue Management Resources membership. A nominal fee that is charged month to month with no contracts is provided to independent hoteliers. The Return on Investment for this Hotel Revenue Management fee is quickly recovered through increased room revenue, hotel productivity, profitability, and efficient hotel operation.
"Our Independent Hotel clients are in complete control of their rates and inventory," said Frothingham. "RevOptimum create each hotel with a customized Hotel Revenue System and Hotel Strategy based on their hotel information, room types, rates, availability, forecast, and more. The RevOptimum team specializes in all Hotel Revenue Management Systems. PMS, CRS, CM, RMS, and are experts at revenue growth for independent hoteliers." added Frothingham.
Explore Hotel Revenue Growth with RevOptimum.
Scott Frothingham, Founder and CEO of RevOptimum, has created a book based on the success he has attained practicing Hotel Revenue Management for more than 30 years. Learn exactly what it means to leverage your existing assets, optimize your sales and transform your revenue quickly.
We're here to work with your hotel one-on-one to build a revenue management plan that brings in more RevPAR. Contact one of our revenue growth experts to learn how you can reach your hotel revenue goals.
About the Author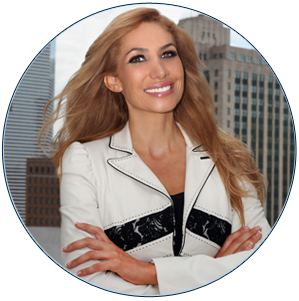 Marisol Frothingham
Marisol Frothingham is a Hotel Business Expert with more than 20 years of experience in increasing hotel performance and revenue growth. Marisol is responsible for the successful development and implementation of RevOptimum's strategic vision and global operations.