One of the biggest disruptors in hotel revenue increase today is the lack of affordable customized revenue management solutions and cost-effective revenue technological tools for hotels with restricted budgets. Additionally, the post-pandemic conditions have forced some independent hotels of all types and sizes to reduce budgets and struggle to find essential staffing, affecting their revenues. Large hotel chains and beach hotel properties are gaining momentum and attaining significant incomes due to the current high traveling demand. Other hotel properties struggle to find robust revenue solutions and automated tools to create a more substantial and sustainable hotel business.
Hotel Industry Leading Strategies are Crucial to Compete in Today's Market...
The ideal approach to lead in today's market is to practice revenue management solutions that enable hotels to increase revenues. To do this, the hotel needs a structured daily revenue growth analysis and customized Revenue Management Plan that can reach the Hotel Company's revenue targets.

The Hotel's Revenue Management Expert can initiate these strategies. However, the person must have extensive practice creating sustainable hotel revenue increase approaches. Ideally, a revenue expert can demonstrate successful hotel revenue management for long periods and a productive revenue increase with more than 30 percent yearly growth.

Having a qualified Revenue Management leader and the team is crucial to the success of your hotel's revenue growth. Suppose the hotel is hiring a competent revenue management leader, and there is a gap in the hiring completion. In that case, the hotel must outsource a reliable revenue management solution that can optimize the hotel's profits quickly and sustainably. Researching for reliable and proven results Hotel Revenue Management Company is vital to achieving the revenue increase. Explore pioneering Remote Revenue Management companies that have demonstrated exceptional revenue growth rates for clients and trustworthy solutions is essential before committing to any contracts for your hotel.

Look for Companies that can offer a merger of traditional and digital Revenue Management solutions. Find cost-effective solutions that adapt to your hotel type and size. Hire a hotel revenue management company that can demonstrate business growth performance and advances in revenue management, hotel technology, reliable hotel revenue management tools, and reporting. Search for an all-in-one solution (customized service & digital means) that is cost-effective and can generate revenue for your hotel business.
Ensure to hire an exceptional team with deep hotel revenue management market experience...
and hotel industry successful operations performance. A team that can assist you in understanding the vast market of hotels your competitor set and identifying the highly scalable revenue increase opportunities for your hotel company.

Outsourcing an experienced Remote Revenue Management consulting company can help your hotel reduce high labor costs while obtaining efficient and profitable solutions. Additionally, you will strategize your current and future hotel moves and tactics for revenue growth.

Opting for a small revenue management company will prevent the current volatile employment issues from affecting your hotel and save on turnover costs. Further, remote revenue consulting companies offer cost-effective solutions and high knowledge of hotel technology and system integration.
Strategic Planning Brings Benefits and Opportunities
Creating and improving your hotel's strategic planning can bring substantial advantages to your operation, including profitability, increased competitiveness, improved brand recognition and value, reduced costs, revenue increase opportunities, and long-term business efficiency and productivity.

Strategic Planning involves your entire hotel Company to provide more value to your operation, employees, guests, customers, and the business. Hotel Strategy also offers a performance that focuses on ideal revenue increase approaches that are incorporated within the organization to support the hotel sales and revenue team and the entire hotel management to the success of the hotel operation and profitability. Leading Strategy Planning strengthens the team knowledge, tactics formulation, assertive process delivery, and results excellence and effectiveness.

Additionally, hotel companies that don't have the budget to hire full-time positions in hotel Technology, Revenue Management, Hotel Operations, and Sales & Marketing Management, or don't have the time or budgets to train new employees and are in need to hire candidates that are skilled and ready-to-perform remote work for immediate hotel productivity. Can do so by including cost-efficient outsourced expertise in the Strategy Plan – and enjoy the benefits of fulfilling their hiring needs with qualified revenue experts and simultaneously increasing the opportunities of productive performance and budget competence.

Hospitality Industry shifting conditions have forced hoteliers to implement remote positions and management consulting solutions versus hiring in-house. This alternative helps hotels save on employee turnover and benefit from trained experts ready to merge with the hotel operations for immediate success. Including this strategy in the Hotel's Plan accelerates efficient hotel function enhances revenue management strategies and tactics to generate hotel revenues. Total platforms to include individualized remote solutions merged with automated tools.
Additional Opportunities and Advantages to Hotel Strategy
Superior competitive edge – Discover Solutions, Techniques & new Technological Tools to improve the operation.

Greater focus on the development of sales and marketing activity and systems.

Time efficiency with the addition of the latest strategies and revenue management report system.

A reduction of labor costs for services provided by independent contractors.

Increase company's growth and a positive impact in the Hotel Industry.
The Independent Hotelier Impact
Independent hoteliers overwhelmingly struggle to attain projected revenues and, consequently, fail to meet proper hotel operations, leading to failure to meet guests' expectations and, therefore, more difficulty attracting new consumers and missing their market share.
Advances in revenue management and hotel technology have left independent hoteliers largely lagging the large hotel chains with big budgets to implement innovative revenue management systems in the hotels. These advanced hotel systems organize a vast volume of room revenue opportunities and market indicators to help hotels increase revenues potentially.
However, independent hotel owners cannot acquire advanced revenue management tools due to the high costs. Or, if purchased, they cannot properly utilize these platforms due to the lack of knowledge in the system functioning or simply not understanding how to apply the captured indicators to increase consumers base and, therefore, revenues. To make matters worse, in many cases, independent hotel owners lack knowledge and expertise of hotel operations and revenue management key insights. They are not making the right decisions to improve hotel opportunities in the market.
Large hotel chains are pulling significant market share from independent hoteliers' creating tremendous pressure on their revenues & margins. These hotel businesses are now striving to catch up with hotel technology, distribution strategies, advanced websites, and diverse distribution channels.
Nevertheless, outsourcing a Hotel Revenue Management Company to develop your strategic plan is an excellent opportunity to use a suitable all-in-one solution that can create a revenue-generating hotel business while managing your PMS (Property Management System). These Companies can wisely work with your hotel data into a unique strategy adapted exclusively for the benefit of your hotel production.
Hotel Strategy Report Systems
An essential part of Hotel Strategy Planning is to count on a reporting system that fuses hotel data with external revenue & performance indicators, market trends, and distribution to generate revenue in real-time. Efficient Hotel Revenue Management Companies offer valuable software and hotel report systems that are effective to the revenue increase of the hotel company.
These digital analytic tools can remotely access the hotel's PMS (Property Management System) to extract the hotel data and transfer it into the Strategy Revenue Tool to issue a unique hotel revenue report and develop successful revenue growth tactics.
Hotel Revenue Management Companies like RevOptimum – a pioneer in the revenue management industry, offer a Hotel Rate Strategy Report © as part of their remote service. The Company extends this remarkable tool at no additional cost, and it is of extreme value to hoteliers to increase their revenues. The Hotel Rate strategy report connects to the Property Management System (PMS) and extracts hotel data to merge into the Strategy Report System. They are followed by consolidating the information into segments, indicators, and market statistics. Then it customizes this information to the specific hotel trends, historical progress, and hotel profile.
Next, the report evaluates these data, predictions, and market patterns to find real-time opportunities and tactics to obtain the best market share for the hotel. RevOptimum Hotel Rate Strategy Report's insights provide:
Intuitive, unique, easy-to-understand measurements.
Analytics.
Results for continuous revenue growth.
About RevOptimum.
RevOptimum is a Pioneering remote hotel revenue management Company empowering the hotel industry for 30 years. RevOptimum is dedicated to advancing hoteliers' and hotel organizations' achievement by pioneering remote hotel revenue management solutions and revenue platforms.

The Hotel Revenue Management Company enables revenue management transformation for the hotel industry and supports hoteliers through our expertise and innovative revenue increase structures and proprietary tools. RevOptimum builds and implements hotel management plans that drive continuous revenue increase results.
We are ready to work with your hotel to build a successful revenue management plan.
Contact us
to learn how you can quickly reach all of your hotel revenue goals - BIG OR SMALL.
About the Author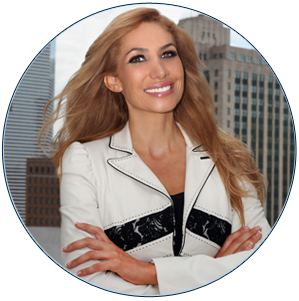 Marisol Frothingham
Marisol Frothingham is a Hotel Business Expert with more than 20 years of experience in increasing hotel performance and revenue growth. Marisol is responsible for the successful development and implementation of RevOptimum's strategic vision and global operations.