RevOptimum offers an innovative RMS that allows independent hotels to increase their revenues at the level of the major hotel chains. For years, large hotel chains have had the technology and budgets to create a strong presence in the hotel industry to obtain significant market share. Now, independent hotel operators can better compete in the hotel business by applying the new RevOptimum RMS to earn the same market share as large hotel chains.
RevOptimum now offers a Revenue Management System (RMS) for independent hotels to compete and perform head-to-head with the major hotel chains.
The RevOptimum RMS is designed to power precise hotel revenue management strategies to achieve high levels of performance and profitability for your hotel - all at an effective cost.
What is the RevOptimum RMS?
The RevOptimum RMS is an innovative revenue-increase digital platform that allows hoteliers to increase their revenues through a uniquely tailored system. The RMS engages hotel data plus competitive set pricing with revenue & market strategy and several performance metric indicators to power successful hotel occupancy strategies. It can be applied in real-time to generate immediate revenue growth.
"Independent hoteliers are continuously in search of new ways to drive more revenue on every booking. Additionally, they search to find functional and price-accessible Automated Revenue Management Software," said Scott Frothingham, RevOptimum's founder and CEO. "However, it is challenging to find a system that meets independent hotel budgets, and software that provides the human touch simultaneously," continues Frothingham. "Fortunately, RevOptimum offers both."
The RevOptimum RMS is a powerful automated software that remotely accesses the hotel's PMS (property management system) to extract the hotel data and imports it into a unique strategy report system that fuses this data with external revenue & performance indicators, market trends, and distribution to power revenue generation in real-time. The RevOptimum team constantly supervises the system to ensure the exactitude of strategies and provide constant support to the hotelier.
For Independent Hoteliers, the advantages of using the RevOptimum RMS are:
Hotel Revenue Growth & Increase Market Share
RevOptimum's RMS increases hotel exposure with improved placement, increased distribution and content review, which in turn, yields higher bottom-line revenue at any level of demand. The Automated Revenue Management System will boost Hotel RevPAR performance by constantly optimizing the room price in real-time to enhance revenue per room booking. Additionally, the RMS converts hotel data into compelling and actionable revenue strategies to place the hotel in a leading position in the marketplace and attain hotel gains.
Real-Time Revenue Generating Opportunities
The RevOptimum RMS translates data insights into practical, actionable revenue strategies for hotel profits. Additionally, it offers fast data connectivity, extraction, and import, to accurately personalize hotel data with market trends and optimize inventory, sales, and distribution insights. This will increase conversion and retention rates and generate stronger and constant revenue attainment.
RMS with the Human Touch Hybrid to Achieve Total Success.
The human touch supports the RevOptimum RMS. The knowledgeable RevOptimum team supervises the system to achieve personalized hotel support. This fusion enables hotel transformation to a higher level of innovation and expertise to obtain successful business growth results.
No Start-Up Fees; Month to Month Agreement
The RevOptimum RMS is ideal for independent hotels. Still, it also applies to all types of hotels to build the efficiency of Revenue Management growth in real-time, to be as competitive as those international well-known hotel chains & legendary hotel brands. RevOptimum's RMS offers month-to-month agreements with no long-term contracts and no start-up fees.
Increase Sales & Drive More Direct Bookings to the Hotel
RevOptimum's RMS is a powerful automated software that remotely accesses the hotel's PMS (Property Management system) to extract the hotel data and imports it to a unique strategy report system that fuses this data with external revenue & performance indicators, market trends, and distribution to power revenue generation in real-time. The RMS-human touch hybrid develops revenue management strategies for short- and long-term efforts. The methods would include
Direct Sales increase

Hotel pricing & forecasting strategy

Hotel booking engine and online travel agent promotions/packages

Email marketing with geo-targeting

Flash sale strategy

Value-add pricing versus discounting

Mobile strategy

And many more opportunities to yield hotel revenue per channel and reservation cost.
Top RMS-Human Touch Hybrid in the Hotel Industry
This is a need across the hotel industry. Using technology for hotel and employee management can optimize rather mundane procedures and assist the human team to work smartly and efficiently. Nowadays, hoteliers are aware of the importance of hotel tech applications and becoming more knowledgeable about the latest technologies.
This helps their hotel business to become competitive, improving hotel management efficiency and integrating cloud-based technology to quicken the check-in process, offer the ultimate guest experience, improve hotel operation efficiency, simplify employee duties and increase their competence, ensuring hotel growth and profitability, as well as a revolutionary hotel business operational process and successful results.
RevOptimum offers more than 30 years of experience, the knowledge that surpasses the traditional Revenue Management principles, and the creation and originality of a Yield Management approach that is hard to compete against our RMS human touch hybrid.
About RevOptimum.
RevOptimum is a Pioneering remote hotel revenue management Company empowering the hotel industry for 30 years. RevOptimum is dedicated to advancing hoteliers' and hotel organizations' achievement by pioneering remote hotel revenue management solutions and revenue platforms.

The Hotel Revenue Management Company enables revenue management transformation for the hotel industry and supports hoteliers through our expertise and innovative revenue increase structures and proprietary tools. RevOptimum builds and implements hotel management plans that drive continuous revenue increase results.
We are ready to work with your hotel to build a successful revenue management plan.
Contact us
to learn how you can quickly reach all of your hotel revenue goals - BIG OR SMALL.
About the Author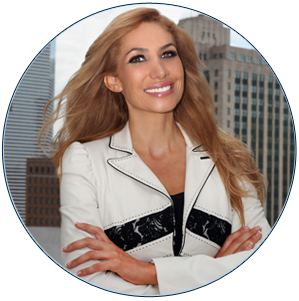 Marisol Frothingham
Marisol Frothingham is a Hotel Business Expert with more than 20 years of experience in increasing hotel performance and revenue growth. Marisol is responsible for the successful development and implementation of RevOptimum's strategic vision and global operations.