For independent hotels, Remote Revenue Management is outsourcing a revenue specialist or a revenue management group that can mitigate the hotelier from various issues associated with everyday operations, including the implementation of revenue management strategies and developments to improve and maximize the hotel revenues—enabling the hotelier to enhance the guest experience and quality of service.
Remote Revenue Managing offers the following advantages:
Knowledgeable Hotel Revenue Management Methods to Succeed at Complex RM Strategies.
The complexity of revenue management strategies and processes is increasing every day. Hoteliers need help with new revenue approaches such as the dynamic rate change strategy, displacement technique, and revenue impact per guest, among many other tactics. Developing and implementing effective revenue management plans, methods, and successful performance requires a competitive, skilful, knowledgeable revenue management team.
Remote revenue managing performance includes generating yield strategies, exhaustive competitor evaluation and price bench-marking to deliver the best revenue management approach. To create a daily insight into market variations, market segments, and price competition, the hotel's main struggles are to plan on rate setting, yield tactics, revenue strategy and profit efficacy, attainment, and strength.
Aggregation of Actionable Data & Statistics
Remote Revenue Management services offer complete knowledge of managing hotel software, the latest developments and revenue management technology, and historical performance study. This ability provides better insight and success into the hotel's current and future performance. Revenue management technology is a powerful tool to compel market analytics. The skilled remote Revenue Management group supports the hotels in understanding the functioning and maximizing the advantages of this technology. Additionally, to take full benefit of diverse analytical data sources to drive remarkable revenue results.
Better Control of Resources
Remote Revenue Management specialists provide immediate support to all revenue management activities. The service may be temporary or permanent to cover the revenue management competencies and resources. Also, to reinforce the on-site Revenue Manager actions, fill the gap during revenue management absence or provide full support to the hotel revenue management operation.
The remote revenue managing group's responsibilities include the development of exclusive management processes, hotel services and revenue strategies. Assist Revenue Managers in exceeding revenue goals and rule property budgets. Guide hotel divisions to ensure that the property maximizes revenue, opportunities and internal and external customer fulfilment. Advance hotel strategies aligned to brand philosophies and initiatives. Ensure brand systems manage demand, pricing and inventory. Generate, implement and mature hotel solutions to achieve a healthy Yield and revenue management environment. Initiate resourceful budgets to discover hidden revenues and successful hotel strategies.
Enhance Visibility Exposure Through Distribution
Distribution channels are crucial for success in the hotel industry, as they deliver marketing exposure to an extensive range of market segments. Therefore, including revenue/marketing budgets and implementing yield/marketing strategies are essential to achieve the hotel's maximum potential.
Remote Revenue Management Solutions enhance hotel visibility with effective tactics using several distribution channels and Online Travel Agents (OTAs). RevOptimum interacts daily with Central Reservation Systems (CRS), Revenue Management Software (RMS), Global Distribution Systems (GDS), Property Management Systems (PMS), the Hotel's Website and extranet systems to assist their clients in building their hotels' prominence in the global market; distribution stability and efficiency and revenue growth.
RevOptimum Remote Revenue Management Solutions
RevOptimum is a leading revenue management service provider for independent hotels and resorts determined to grow room revenues.
RevOptimum offers a remote revenue management solution, strategic hotel revenue services, temporary revenue management teams or permanent revenue managing groups. RevOptimum concentrates on market conditions, competitive pricing, OTA & distribution management, RevPAR performance, yield strategies and daily hotel revenue management support.
RevOptimum is ever-evolving around the tendencies and advances of revenue management, keeping independent hotels industrialized with current revenue management strategies and tactics. Additionally, RevOptimum understands the challenges of hotel revenue management and how time-consuming it is to operate rate parity issues, over-sold room types, selling the wrong rates at the wrong times, missing LOS restrictions early enough to avoid spikes, forgetting to close-out discount channels in time, remembering extranet logins, nothing seamless or interfaced, managing OTA distribution channels and many other tasks that need a solution immediately to obtain successful results and revenue maximization.
RevOptimum ensures independent hotels a fair share in the market, exceptional revenue hotel achievements, cutting-edge hotel revenue methods and remarkable hotel revenue tactics & strategies, hotel revenue management at an astounding pace, and a leading position of your hotel in the marketplace.
About RevOptimum.
RevOptimum is a Pioneering remote hotel revenue management Company empowering the hotel industry for 30 years. RevOptimum is dedicated to advancing hoteliers' and hotel organizations' achievement by pioneering remote hotel revenue management solutions and revenue platforms.

The Hotel Revenue Management Company enables revenue management transformation for the hotel industry and supports hoteliers through our expertise and innovative revenue increase structures and proprietary tools. RevOptimum builds and implements hotel management plans that drive continuous revenue increase results.
We are ready to work with your hotel to build a successful revenue management plan.
Contact us
to learn how you can quickly reach all of your hotel revenue goals - BIG OR SMALL.
About the Author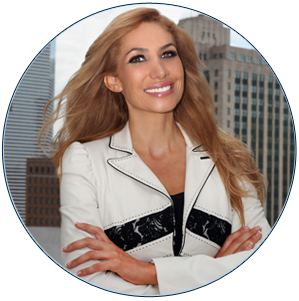 Marisol Frothingham
Marisol Frothingham is a Hotel Business Expert with more than 20 years of experience in increasing hotel performance and revenue growth. Marisol is responsible for the successful development and implementation of RevOptimum's strategic vision and global operations.