To be competitive and profitable in the hotel industry, hoteliers need to adopt a forward-thinking mentality to achieve substantial revenue growth. Hotel owners can accomplish this by optimizing every booking by positioning their hotel business to rise ahead. What can your hotel be doing now to boost every reservation and achieve revenue growth while setting the foundation for a stable and lucrative hotel business revenue?
RevOptimum - a Hotel Revenue Growth Company, Pioneering the hotel revenue management industry - offers here four strategies to get your hotel to earn high revenue increase:
1.
Expand and Revitalize Your Hotel Booking Plan to Increase your Revenues.
The first step in enhancing your reservations is to evaluate your current booking plan aligned to your Hotel Revenue Growth objectives. Review the qualities of your booking techniques that are working successfully and analyze if it needs an uplift for better performance. Then, review the issues hurting your bookings and eliminate the process while implementing a new booking strategy.
Hotel revenue increase and industry moves are fundamental aspects of your evaluation. Recognize beyond the factors of OTA's commissions versus your direct booking engine. Think innovative solutions. For instance, if your direct hotel engine didn't meet the targeted room revenues by the determined date, use other booking strategies to reach the revenues.
Consider that OTAs are the preferred booking channel for shoppers, and it provides an immediate profitable solution to sell your inventory, regardless of the high commissions involved. The key is to find the perfect balance between your direct booking and the OTA bookings and apply the fitting and effective solution for your hotel.
Next is to strengthen your booking processes with additional strategies for better performance results. For example, ensure the best mobile optimization in your booking engine. Provide a fantastic direct booking tool to your customers. Monitor your room inventory closely to provide competitive rates according to the bookings' activity. Display a unique and innovative hotel website with astonishing images of your rooms and hotel accommodations. Brand your hotel-style as high quality and customer service oriented.
Assess the outcomes of your strategies and repeat the cycle for the successful techniques implemented. In contrast, you are working to improve the booking tactics that are not performing so well. Follow a continuous check for innovation and creative approaches to your hotel booking plan. This practice can enhance your revenue performance targets and stay competitive in the hotel business.
2.

Shift Your Antiquated Booking Strategies and Hotel Image to a Boosting Techniques.
Hoteliers need to adopt new revenue and booking approaches for improved returns for the best hotel-business results. The first step is to become savvy about your customer's preferences and perceptions regarding booking engines and their booking experiences. Second, ensure that your direct booking engine is up to date with today's trends and effortless and enjoyable for the client to book your product quickly before exploring other booking venues.

Additionally, inform your customers of the irresistible new promotions you are offering at your hotel while remaining competitive within the market and strategically current in the hospitality industry. Utilize stunning hotel images to promote your booking engine and plans. Promote selling strategies for your hotel that are lively, attractive, and refreshing.

It would be best if you moved on to allow new booking and modern strategies to increase revenue. To improve a hotel business revenue growth is to transform the dynamics of your reservation's methods. Embrace a new approach to your hotel system to revive your hotel pictures and ambiance, thrive on an advanced booking wave, and lead the market smartly.
3.
Create a Powerful Social Media Presence for Instant Revenue Gains.
Social Media strategies are trendy, valuable, and rewarding for hotel businesses. For immediate attention to your hotel and revenue improvement, hoteliers should focus on reaching a series of powerful techniques in social media campaigns.

It is fundamental to create social media awareness to bring organic traffic to your bookings. Still, it is also imperative to combine social media content with promotional techniques that build conversion to your offers. Most social engines allow your hotel to use "Book Now" opportunities to increase your online distribution. Adding social media promotions on your direct booking channel and your OTAs channels adds valuable opportunities, price your hotel rooms competitively, exposes your inventory, and achieves your desired hotel revenue growth.

Another solution to increase your sales through social media is to add promotional email campaigns to your current customers' database. A great promotional concept is to offer room type - differential pricing and offer discounted rates of your suite products. Additionally, enhance your social media strategies by including your hotel promotional links in the OTAs (Online Travel Agents) sites as a search engine optimization to drive traffic to your hotel website and obtain new bookings.

An additional social media technique is to include promotional codes with enticing but competitive discounts to obtain immediate action from buyers. Initiate promo codes that are creative and alluring; for instance, last-minute deals offer your hotel the opportunity to sell the rooms that are still in inventory for the day. This will improve sales performance and boost your revenues versus holding to daily unsold rooms.
Another approach to increase and enhance your bookings is to use resourceful Ads; for example, offer extra features to the promotion, like an additional night for a minimum of 3-day seasonal stay if the market frame allows you to choose Spa or food and beverage credit with a min 2-day stay.
Social Media approaches are powerful tactics that improve the hotel's bottom line and generate additional sales.
4.
Continuation of Effective Booking Practices.
The best way to continue obtaining successful booking results is to make these strategies a regular practice for your hotel business. Continue identifying the methods with the best results and refresh the ones that are not working well for your hotel.
This allows your team to identify the possibilities in your current bookings optimization plan and strengthen it with new methods to increase your revenues. It may take some time for the hotel to find the most profitable bookings tactics. Still, the critical step is to go on with the optimization tasks and eventually connect with your hotel's revenue growth.
ABOUT REVOPTIMUM
30 years empowering the hotel industry's revenue growth, RevOptimum is dedicated to advancing hoteliers and hotel organizations' achievement by:
Pioneering remote hotel revenue management solutions and revenue platforms.

Creating innovative and cost-effective revenue-growth tools and effective strategic plans.

Committing to impacting hospitality groups and communities worldwide positively.

Empowering every hotelier and hotel business to achieve higher revenues and make it sustainable and permanent.
Explore Hotel Revenue Growth with RevOptimum.
Unlike hospitality management companies, RevOptimum exclusively focuses on hotel revenue management. Our experience of 30 years mastering revenue increase skills has helped grow substantial revenues for hotels across the industry. We are hotel revenue management strategists who know your field, set revenue planning goals, and use our industry leadership to boost your hotel revenues.
We're here to work with your hotel one-on-one to build a revenue management plan that brings in more RevPAR. Contact one of our revenue growth experts to learn how you can reach your hotel revenue goals.
About the Author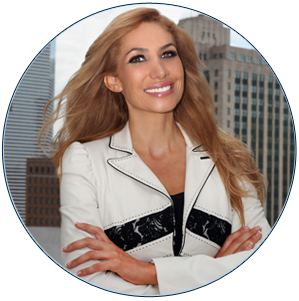 Marisol Frothingham
Marisol Frothingham is a Hotel Business Expert with more than 20 years of experience in increasing hotel performance and revenue growth. Marisol is responsible for the successful development and implementation of RevOptimum's strategic vision and global operations.