As the pandemic highly affected the fundamentals of hotel businesses, hoteliers are uncertain on how to move on with the hiring cycle due to the elevated costs involved in recruiting new hires. They are concerned with fees beyond a worker's salary, including opening job marketing, training, benefits, and more.
Additional essential facets of successful recruiting involve applying the right strategies by merging tools to the company's culture and hotel revenue increase mindset. Other cost-effective alternatives are available for hoteliers when budgets are limited.
Scott Frothingham, the pioneer of remote hotel revenue management, Founder and CEO of RevOptimum, offers five fundamentals for reopening and recruiting with price-effective solutions replacing in-house recruitment to get your hotel ready for revenue growth.

1. Understanding New Times
The pandemic drastically changed the hotel business structure; we must learn to adapt to these new times. Current recruiting approaches now have to be more flexible in offering several labor opportunities remotely, with already trained and ready-to-work qualified candidates and now added consideration for outsourced hotel teams. It is essential to understand and adapt to the new-found period and maximize the possibilities that this time offers.
Changing your hotel business revenue opportunities is to alter the dynamics of your hotel's operation, including approaching your recruiting system with an open mind. Obviously, there are hotel positions that are crucial to the functioning of hotel rooms, i.e., housekeeping, but the rise of positions that can be done remotely is helping hotel budgets and operations to stay alive. Remote workforces are impacting the hotel industry positively after the pandemic crisis. They are assisting hoteliers in adopting a new approach to recruiting techniques to revitalize their hotel growth and lead the market neatly.
2. Identifying your Recruiting Plan
The first action in a successful recruiting plan for your hotel is to re-evaluate and invest your current hiring plan. Review certain job position aspects that affect your operation the most and identify the positions that can generate the most revenue for your hotel. Next, tackle any hiring issues by focusing on recruiting positions that are the utmost necessary to running a healthy hotel operation for your revenue increase.
Track your results closely and determine if the hiring plan that you put in place is working. If not, what are other hiring strategies that could have corrected the operation performance and revenue growth? Remember to analyze modern recruiting approaches, such as remote labor and outsourced hotel teams available for the success of your operation.
Next, apply the identified new options of the recruitment process for better performance results. Evaluate the results and repeat the cycle if it functioned accordingly. Then, add a continuous check of the recruiting practices that you are applying to ensure they are aligned with improvement, new initiatives, revenue performance targets, and innovative approaches. This will prevent performance plateau in your hotel operation and will help your hotel achieve a better revenue performance while staying competitive in the hotel business.
3. Successful Hiring Strategies


The best approach in effectively tackling your hiring process is following these investigated strategies:

Finding the right candidate
Your hiring process should not only involve advertising in the correct channels to attract the most qualified candidates, but also performing comprehensive interviews to identify the highest criteria of a potential recruit. Additionally, completing references, background checks, and assessment tests to ensure a great hire.
The costs involved in finding the right candidate vary upon the position required, but generally, these costs are incredibly high. A more cost-effective option, you could be outsourcing candidates and teams from hotel consulting companies, which offer the whole-package candidate or team ready to merge into your hotel operation successfully.
Once the right professional is in place, the hotel must issue complete training for the new hires. The comprehensive training program should be adapted to the specific division and position strategies with several separate curriculums to cover all aspects of the operation. A successful Training Program should last a minimum of 90 days for a complete understanding of the company's fundamentals and position specifics. Additionally, training should be recurrent every quarter to refresh ideas and job knowledge development.
Companies that provide complete training curriculums encounter the highest rates of performance within the organization. However, a comprehensive and continuous training program is one of the costliest expenses that a hotel company confronts.
Exciting Salary and Benefits
A suitable salary for the best recruit must meet the fundamentals of motivation and fulfillment. This principle promotes higher productivity and superior creativity in the hotel teams. Also, proper employee benefits increase well-being and motivation to deliver successful work results for the hotel business.
The Right Tools for the Right Results
Hotel companies need to provide the right tools, systems, and software to ensure the employee is more productive, accurate, and efficient. The implementation of the proper instruments within an organization should be accurately designed for a specific hotel division. Choosing the correct tools will increase employee competence and, therefore, revenue.
4. A Continuous Positive Transformation
Once you implement the right recruiting process with excellent new hires, and edgy strategies, you must continue with a positive transformation and company culture training program for a continuous shift environment in your hotel organization.
Your team will rise to the endless successful performance. This action will prevent career plateau and will supply an effective hotel team with compelling and fast results.
5. Hiring In-House Versus Outsourcing Hotel Experts
When a hotel business does have sufficient budgets to hire skilled, qualified, and exceptional employees in-house, it may be ideal for the organization to follow that path. However, for most hotel companies – especially independent hotels - after the pandemic impact, there are several options and solutions from qualified hotel companies that can benefit hotel's budgets, operations, and revenues.
There are several benefits of outsourcing qualified hotel teams for your hotel business. Certified hotel consulting companies can implement immediately effective work performance without distractions or obstacles from the current hotel operation. Also, outsourced hotel teams are solely focused on the hotel's objectives and are the fastest way to achieve productive results for your hotel business.
Other benefits of outsourcing skilled hotel companies versus recruiting in-house are:
Filling in the position coverage or gaps as the hotel search to fill the position.
Attaining a knowledgeable hotel team versus one hotel employee.
Supporting your current hotel operations to succeed in your hotel's objectives.
Already-trained and skilled at hotel systems, software, processes, and methods.
Qualified teams who are ready to work for continuous successful results.
Our company offers specialty remote revenue increase teams in the hotel revenue management field. We can move your hotel yield growth in just a few months. Our hotel groups count on expert revenue teams that work hands-on with hotels that need revenue recovery, revenue planning, and execution.
Explore Hotel Revenue Growth with RevOptimum.
Unlike hospitality management companies, RevOptimum exclusively focuses on hotel revenue management. Our experience of 30 years mastering revenue increase skills has helped grow substantial revenues for hotels across the industry. We are hotel revenue management strategists who know your field, set revenue planning goals, and use our industry leadership to boost your hotel revenues.
We're here to work with your hotel one-on-one to build a revenue management plan that brings in more RevPAR. Contact one of our revenue growth experts to learn how you can reach your hotel revenue goals.
About the Author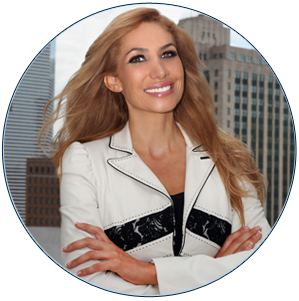 Marisol Frothingham
Marisol Frothingham is a Hotel Business Expert with more than 20 years of experience in increasing hotel performance and revenue growth. Marisol is responsible for the successful development and implementation of RevOptimum's strategic vision and global operations.