All guests have a specific level of expectation when they plan to stay at a hotel. What does it take to make guests happy? What do guests really want? These are important questions.
We all know that guests only return if they are satisfied. Hence, if guest reviews can be critical, as we know they are, how do you optimise the guest experience? Regardless of the number of amenities your property has or what kind of experience you provide, it is critical to ensure guests are excited about the hotel they are planning to visit.
Know Your Audience
First of all, no matter what group you are catering to, young and old hotel guests will almost always want to see these qualities:
Cleanliness

Straightforward communication

Peaceful sleeping environments
Business Travellers
Business travellers want their stay to be easy. They do not have time to deal with minor inconveniences that other guests might have. They are typically in a hurry to get somewhere or trying to use their precious free time to catch up on sleep or work. For business travellers, hoteliers need to operate on these two keywords:
Fluid means making every part of the experience — from booking to checkout — an effortless journey. Functional means crossing the T's and dotting the I's of all hotel amenities.
Here is what they want:
5G.

As said by

Hotel Tech Report

, "An increase in speed will help your hotel's smart thermostats, smart speakers, and smart locks perform better." It's a plus for all guests, especially business travellers, who need to work from their laptops, connect to associates via video chat, and conduct research on the go.

App-based customer service.

Hotel apps

can make the lives of most guests easier. Still, specific offerings can make a significant difference in the stay of business travellers. The

World of Hyatt app

is a great example. It allows users to choose preferred check-in times, select housekeeping preferences, go directly to their room with a digital key, and much more.

Transportation.

Proximity to major business hubs, city centres, and conference spaces isn't something most hotels can add without construction. But they can expand their transportation choices and convenience. Based on a D-EDGE report,

45% of all business travellers

enjoy transportation service from a hotel.
Event Attendees
Enticing planners and attendees are all about making your location count. While there are many ways to appeal to this incredibly crucial hotel guest type, hoteliers can start by asking themselves what they can do to integrate their current offerings with specialities that make their property unlike any other.
Here is what they want:
Offer fresh perspectives.

Make offers to connect conference and event planners with leaders of the community who can offer a fresh point of view to any conference or lecture series.

Partner with local businesses.

Caterers and suppliers who source from local farms and family-owned shops that provide items for your hotel are great examples of bringing in small details that event attendees will appreciate.

Incorporate region-specific activities.

To create enduring memories, offer exciting activity packages to multi-day events such as hiking or skiing or unique experiences like a candlelit ghost tour.
Boomers
The hotel industry is seeing a rise towards more active engagement from boomers. From in-person customer service interactions to craving more "sight-doing" than sightseeing, boomers' needs are changing.
Here is what they want:
VIP treatment.

Whether it's VIP lounges or tickets to a show, boomers appreciate when hotels make them feel appreciated.

Loyalty programmes

favour boomers and offer many opportunities to test and advertise offers.

Luxurious designs.

Beyond authentic local experiences, baby boomers are also interested in luxury travel.

Only 57% of boomers express that their budget

plays a factor in their trip - they are responsible for about 80% of all luxury travel spending.
However, it's essential to recognise that baby boomers will still eagerly seek the best-perceived deal. Before booking, 95% of baby boomers want to know they have found the best deal possible. So, try to give them the best bang for their buck.
Millennials
Millennial travellers are the new hot ticket for hotel recovery; a big part of that starts with personalisation. This is an essential part of any hotel's marketing plan. In 2015, American Express Travel stated that 83% of millennials would permit brands to track their habits for a more customised experience.
Here is what they want:
Customisable packages and amenities.

Whether picking from a menu of room upgrades or deciding between resort packages, giving millennials plenty of things to choose from is always a great idea. Remember that even the most minor items can be customised, offering exciting possibilities.

Mobile-first touchpoints.

Regarding shopping,

50% of 25 to 29-year-olds say that at least half

of it occurs online. Brands like Marriott already use this by adding customer service functions to their

Bonvoy app

- which includes features such as alerts that let them know when their room is ready — a relief from waiting in line at the front desk.

Immersion in culture.

Under 30 Experiences

, a millennial travel and lifestyle blog, has this to say about the hot audience segment: "Millennial travellers aren't heading to Europe, Southeast Asia and South America to party anymore. Instead, their trips are all about authenticity, and cultural immersion is the best way to achieve that goal. Recent studies have shown the main goal for millennials when travelling is to experience a new culture. They also ranked sampling the local cuisine as an important part of their travels, too, which is arguably a big part of a country or city's culture."
Gen Z
One of the major ways hoteliers can wow Gen Z is to show off their hotel staff's emotional intelligence. Entreprenuer.com is calling it "the future of work" because of the cultural shifts and advancements in technology and neuroscience.
Here is what they want:
Impeccable customer service.

Beyond being a point of uniqueness,

quality service is a revenue driver

. As experience-focused accommodation providers continue to syphon off market share from traditional hotels, guest service is more important than ever.

Authentic emotional connection.

Use

storytelling, trustworthy information sources, and marketing optimised

for search engines and readers. This means swapping high-brow language with clear or laidback copy and experiences for hotels. Also, add emotional intelligence training to employee onboarding.

Trust in the brand.

In addition to not exaggerating what your hotel offers, property owners and managers can build trust by producing consistent experiences over time. Hotels can also provide more information on their efforts for social good, such as sourcing linens from factories that don't exploit workers and describing how they make hiring even more inclusive within the company.

Eco-friendly options.

According to a

Forbes study

, 54% of Generation Z states they are willing to spend an incremental 10% or more on sustainable products. Making your hotel eco-friendly — from donating food from your kitchen to installing solar panels — can make a big difference in appealing to this group.
Get the personalized revenue management service your hotel needs today.
RevOptimum enables revenue management transformation for the hotel industry and supports hoteliers through our expertise and innovative revenue increase structures and proprietary tools. Every day, we strive to deliver the highest revenue performance, client excellence, service quality, and integrity that bring the power of success to the hospitality industry.
We are ready to work with your hotel to build a revenue management plan that brings in more RevPAR closely. Contact us to learn how you can reach all of your hotel revenue goals quickly.
About the Author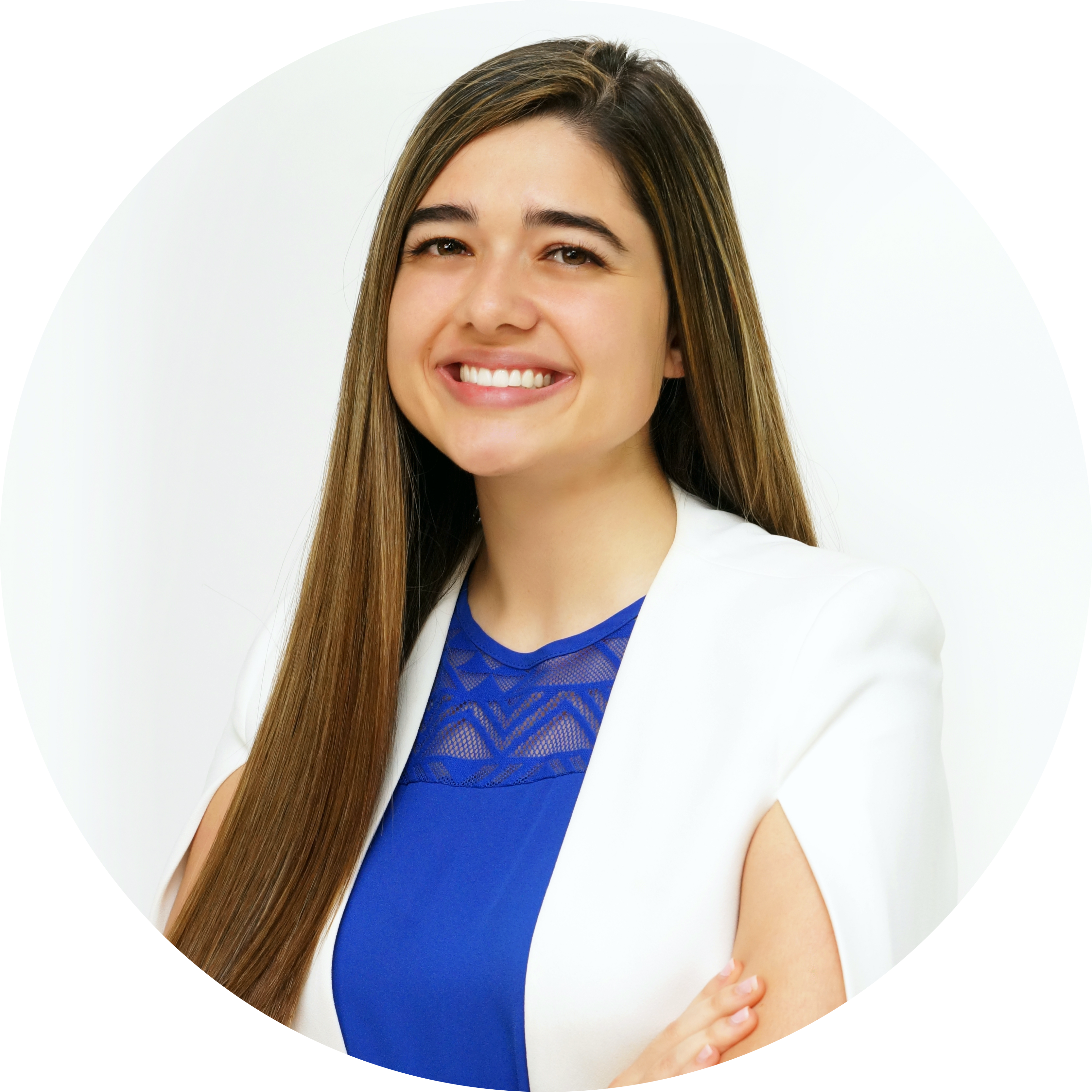 Mia Belle Frothingham
Mia Belle Frothingham is the Co-Founder and Chief Marketing Officer of RevOptimum. She oversees all aspects of corporate marketing and outreach strategies, including communications, brand identity, and international and digital advertising. Mia has a Revenue Management certification from Cornell University and is currently an undergraduate student at Harvard University.