Independent hotels do not have the significant global resources of hotel chains when building classic guest loyalty programs. But independent hoteliers are driving progress and finding innovative ways to reward loyal guests and guests who book direct. Learn about the five tips to build big-brand loyalty without necessarily being a "big-brand" hotel (with a BONUS tip!).

Consumer loyalty plays a vital role in the hotel industry for client retention and boosting direct bookings. Building loyalty is essential for independent hotels struggling to compete with online travel agencies (OTAs), like Expedia and Booking.com, to drive direct bookings. But traditional loyalty point systems that reward guests with free nights or complimentary benefits have been unattainable without the support of an extensive global brand.
Today, independent hoteliers are approaching loyalty programs in new and non-traditional ways and, despite lacking resources, are increasingly clever in building guest loyalty.
While there are different strategies behind designing such programs, the primary purpose is for potential guests to choose your hotel over others and keep coming back.
Since all your hotel guests are diverse, ensuring that a loyalty program caters to different needs and incentives is key to a program's success. Carrying out a distinctive marketing strategy will, without a doubt, guarantee the longevity of your rewards program.
Let us review some of the benefits of having a loyalty program.
Taking the Time to Know Your Guest
Numbers should always accompany any strategy, and one of the benefits of having a rewards program is that you have those numbers at your fingertips. Using these numbers and preferences will help create a valuable guest profile, which will help you establish tailored discounts and targeted benefits like upgrades.
For example, you can utilise the guest's geographic profile to target language preferences and make sure you have multilingual attendants to greet them and language-specific marketing resources. On the other hand, if the bulk of your hotel loyalty program members are business/corporate professionals, you can target the promotions to fit their needs, such as airport shuttles, corporation center discounts, and spa services for them to relax when they are not at meetings.
Focusing on Guest Retention and Cost-Efficiency
Loyalty programs are an excellent way for hotels to boost guest retention. A study from the Harvard Business Review found that getting a new customer was 5 to 25 times more costly than retaining a current customer. The same investigation found that boosting customer retention rates by 5% increased profits from anywhere between 25% to 95%.
As numbers seldom lie, it is essential to consider that the most exemplary hotel loyalty programs build long-term relationships and satisfied customers while lowering costs and increasing profit margins.
Attracting Frequent Travelers
Frequent travelers, especially corporate visitors, are looking for easy booking and are likely to repeat if they are happy. On the plus side, they also travel regularly to the same destinations. So with the support of a rewards system, you are likely to attract these regular travelers because they tend to look out for those hotels that offer perks for regular bookings.
Getting More Bookings
Not only do loyalty programs draw travelers to book based on rewards and perks, but they are also valuable in attracting new bookings, both business and leisure and even bleisure! Whereas a leisure guest might be more likely to book a last-minute escape because they have a deal or a voucher, corporate guests are likely to be recurring and quality bookers.
Now, let us review the tips that will help you, as an independent hotelier, establish a successful hotel loyalty program.
Tip #1
Think Local
Do not overlook or take for granted local individuals whose commitment can drive repeat business to your independent hotel. Creating relationships with local establishments - like restaurants, boutiques, and concert venues - can help you diversify the types of rewards that you offer your loyal customers. Local meeting and event specialists build long-term relationships with hotels in their area - and it is undoubtedly worth your reflection. Whether launching a points reward system or a raffle for your most devoted guests, your hotel can benefit significantly from uncovering ethical and contractually compliant ways to reward these professionals for customer loyalty.
Tip #2
Personalize, Personalize, Personalize!
As we reviewed earlier, different guests value different types of rewards. Leisure travelers tend to be more cost-sensitive and may prefer deals on their room rates, whereas business travellers might prefer an upgraded room. We now have the technology to follow customer preferences and behavior, making customizable "loyalty paths" a practical option.
Creating membership levels targeting corporate travellers - your most prosperous market segment can help you deliver rewards your corporate guests are more likely to appreciate. For example, some corporate travellers may prefer luxuries they can redeem while on business travel, such as spa services, to relax after a long day of meetings. In contrast, others may take the points they earn during business travel and redeem them later for leisure travel. This method helps in building customer loyalty in the hotel industry.
Tip #3
Get on Social Media, Now!
Social media hold tremendous potential for brand identification and referral value. It is also a place where loyal behaviors can be followed and rewarded. Even low-level engagement on social media, where a guest "likes" your Facebook page or follows you on Twitter, can be beneficial for hotels and should be rewarded. However, more intensive social media engagement can earn extra points, like writing positive reviews and posting hotel recommendations.
Likewise, social media gives you novel ways to reward your guests. Posting a personal or thank-you note to a loyal guest's Facebook page or Twitter feed can provide a special and unique experience. Then before you know it, these guests are telling all their friends - recommendations from a buddy is incredibly valuable to your hotel.
Tip #4
Get Creative Points and Discounts
Loyalty is not all about points. It is about short-term emotional, personal experiences that pay off in the long term. The problem with room discounts is that they do not provide many experiences. Instead, you should offer your loyal guests a VIP service that is more likely to leave a lasting impact, such as an all-day spa package or a limousine pickup from the airport.
Tip #5
Experiment and Be Patient
Capturing and analysing massive amounts of client data makes it possible to test the effectiveness of your hotel's loyalty program more precisely than ever. Don't be afraid to get experimental and try different rewards and customer segmentation combinations — make sure to measure the resulting behaviours. Offer points for food and beverage purchases and reward loyal guests by waiving room service dues. Your loyal corporate travellers might have a preference to exchange their reward points for things like dry-cleaning services — or they might not. The general advice is don't be afraid to experiment and see what works best in building customer loyalty for your hotel.
Finally, it's key to keep in mind that finding the best possible loyalty program for your hotel takes time. Specific types of customer loyalty, like brand advocacy and identification, are rarely reflected in short-term revenue gain, and programs can take as long as three years or more to demonstrate proper return on investment. However, in terms of long-term growth, ROI may not be as effective as ROE — return on engagement.
BONUS TIP
To make your hotel loyalty program genuinely successful, you must spend lots of time deciding and designing the strategies you need to take, analyzing the ROE, and keeping a close eye on repeat guests. So, when will you have time to focus on your hotel's Revenue Management?
Bringing in a team like RevOptimum will give your hotel the expertise needed to boost your hotel profits, and you don't have to worry about a thing. RevOptimum's fees are way less than a traditional in-house Revenue Manager, plus you get a WHOLE SEASONED TEAM instead of one person.
And on top of all this, RevOptimum will bring in experts who know how to build brand loyalty. By hiring RevOptimum, they will personalize your needs to ensure you get the maximum success you want to see.
Get the personalized revenue management service your hotel needs today.
RevOptimum enables revenue management transformation for the hotel industry and supports hoteliers through our expertise and innovative revenue increase structures and proprietary tools. Every day, we strive to deliver the highest revenue performance, client excellence, service quality, and integrity that bring the power of success to the hospitality industry.
We are ready to work with your hotel to build a revenue management plan that brings in more RevPAR closely. Contact us to learn how you can reach all of your hotel revenue goals quickly.
About the Author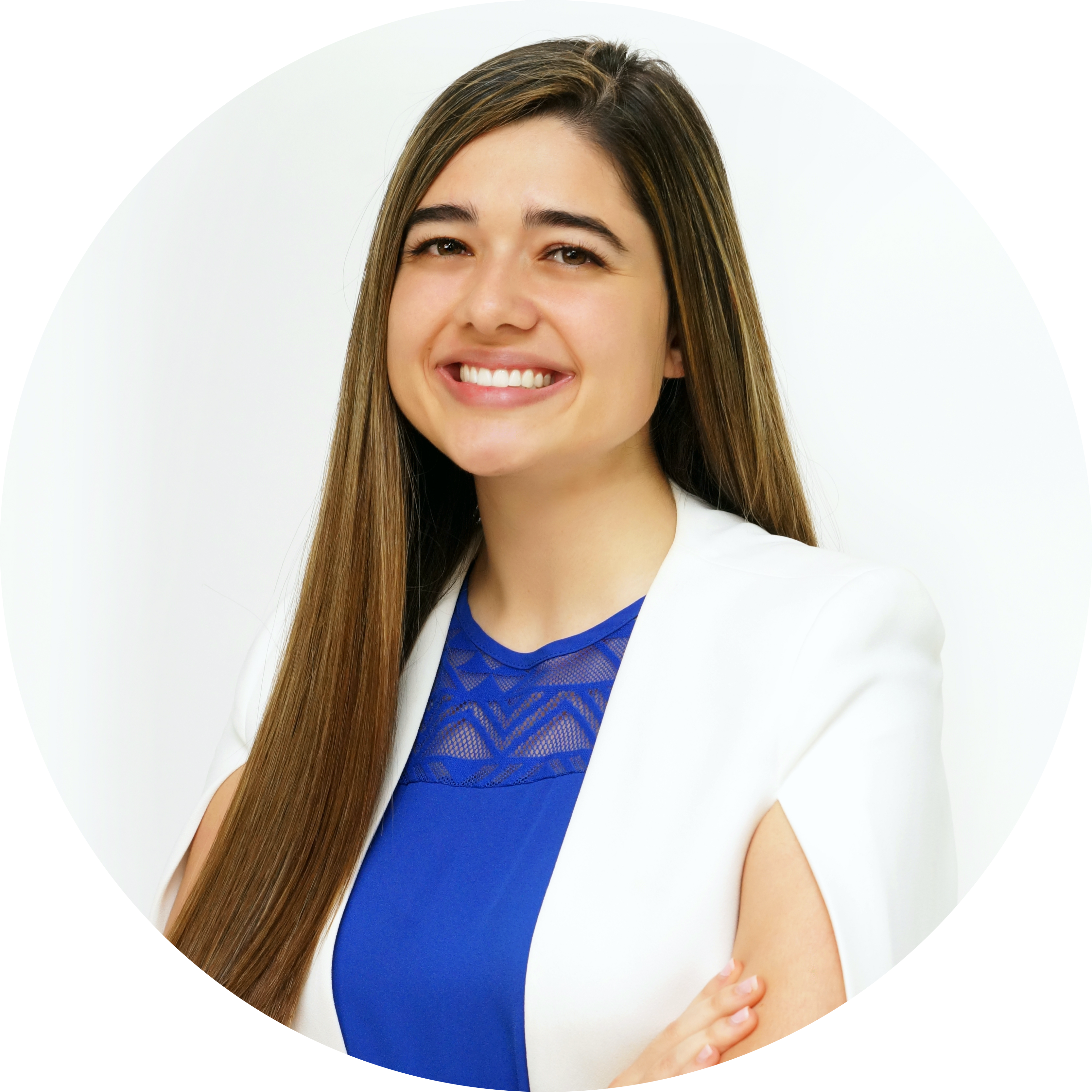 Mia Belle Frothingham
Mia Belle Frothingham is the Co-Founder and Chief Marketing Officer of RevOptimum. She oversees all aspects of corporate marketing and outreach strategies, including communications, brand identity, and international and digital advertising. Mia has a Revenue Management certification from Cornell University and is currently an undergraduate student at Harvard University.