As the hospitality industry focuses on moving forward, increasing occupancy, and boosting revenue – now is the time for hoteliers to invest in the right property management system to help them achieve their financial goals.
While the road to recovery will likely be a long process, there are specific functionalities within a PMS that can help drive ancillary revenue. In this article, we will examine five ways a cloud-based property management system can help maximize revenue in the short-term, as well as into the future.
Easy to Use, Easier to Train.
Hoteliers today should be looking for a simple, yet intuitive property management system that is designed with the end user in mind. With the ability to onboard staff quickly and efficiently, hoteliers can have their employees trained on how to operate the software in no time. If the software is difficult to use, hotel staff are likely to struggle, which can lead to a decrease in morale and dissatisfaction with the hotel overall.
The financial benefits of an easy to use and easy to learn system cannot be understated. Chorum PMS for example, is fully cloud-based with a modern, easy to navigate layout that will have properties up and running quickly.
As a result, staff will not require additional training hours which can increase ongoing operational costs for the hotel. In addition, an easy to use PMS will increase adoption and employee satisfaction, which will keep hotel staff happy and greatly reduce turnover costs for the property.
Upsell functionality during the check-in process.
With occupancy rates vastly reduced across the industry, it becomes increasingly more important to maximize the value of each guest. One way this can be achieved is by offering room upgrades, amenities, services, and packages during the check-in process. While guests will still likely be hesitant to stand at the front desk and wait in the lobby, it is essential that check-in remains quick and efficient.
With Chorum PMS, upsell opportunities are prompted during check-in, which is designed to enhance the guest experience and increase a hotel's bottom line. These upsell options can easily be added to the guest's folio with a click of a button, helping to keep the check-in time to a minimum.
While some of the add-ons and upgrades may only be a few dollars each, over time, the amount of revenue earned will quickly add up. Reporting is also available to track which front desk agents have performed the most upsells, which can be used to incentivize those contributing to increasing revenue at the hotel.
In addition, upgrades can be completed by the guest either during the online booking process or through the hotel's mobile app. With Chorum Guest Mobile, guests can easily add extra amenities and request room upgrades right from their mobile device. This provides the guest with the ability to personalize their stay prior to arrival, while also increasing revenue for the property as well. With some guests likely to be sensitive about visiting the front desk, this provides another avenue for hoteliers to capture additional incremental revenue and boost RevPAR.
Streamline hotel operations with staff mobility.
With staff mobility, hoteliers can operate more effectively and streamline inefficient processes. For housekeeping supervisors utilizing the property management system on their mobile device, they can quickly mark rooms as clean and get them back into inventory much faster. This will help to increase the number of rooms available per day, which will allow more rooms to be booked on a continual basis.
Additionally, housekeeping staff can capture photos of anything that requires maintenance, which will automatically create a task for a technician to resolve.
With Chorum Staff Mobile, hoteliers can provide their staff with the tools needed to perform their jobs on the go. From speeding up check-in and check-out times, to streamlining housekeeping, to accessing mobile reports, hotels will be able to operate more efficiently overall.
Front desk staff can provide a more personalized experience during check-in, all while capitalizing on upsell opportunities directly from a tablet. This also decreases wait times in the lobby, which helps to enhance the overall guest experience and increases the likelihood of both positive reviews and returning guests to continue driving revenue on a continual basis.
Automated rate management and direct connects to OTAs.
While direct bookings are considered to be the most profitable, with no commission fees to be paid, OTAs are likely still the biggest source of visibility and revenue for most hotels. With that being said, it is imperative that your PMS has a central reservation system designed to not only connect to the OTAs, but also automate and optimize the rate management process.
With Chorum CRS, hoteliers can enhance their online presence with the ability to directly connect to the OTAs and sync availability in real-time. This will unlock the opportunity for increased revenue, as hotels will have greater access to sell more.
Additionally, within Chorum PMS, hoteliers have the ability to automate the rate management process. Hotels can leverage our occupancy-based rate tiering functionality, which automatically increases rates across all of the OTAs as hotel occupancy rises, helping to ensure that revenue is maximized at all times.
Earn Additional Revenue and Increase Profitability.
With the ability to easily manage rates, availability, and inventory in real-time, properties will be in a better position to earn additional revenue and increase overall profitability.
Learn More.
Interested in learning more about the Jonas Chorum suite of property management software solutions and how it can help increase revenue at your property? Be sure to visit our website today and request a demo of our software.
Ready to Boost your Revenues?
Our experience of 30 years mastering revenue increase skills has helped grow substantial revenues for hotels across the industry. RevOptimum comprises of experts who understand revenue management dynamics, hospitality industry strategies, revenue systems, tools, and technology to achieve hotel supreme performance.
We're here to work with your hotel one-on-one to build a revenue management plan that brings in more RevPAR. Contact one of our revenue growth experts to learn how you can reach your hotel revenue goals.
About the Author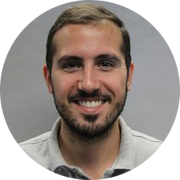 Michael Sarkis
Michael Sarkis is the Director of Marketing at Jonas Chorum, a hospitality software company. Michael holds a Bachelor's Degree in Business Administration & Marketing from York University and has received numerous certificates and achievement awards along the way. He is very passionate about marketing and is always looking for new ways to improve and innovate.