As the global happenings are surprisingly increasing the hotel industry's performance, hoteliers face more challenges to attract guests and opportunities to gain new clients. Positioning a hotel in a highly competitive trend today requires active involvement in the business to rise. What should your hotel be doing now to beat the competition and gain permanent revenue growth?
Mia Frothingham, a Harvard graduate and hotel tech-savvy; Co-Founder and CMO of RevOptimum – a Hotel Revenue Growth Company, offers the following strategies to get your hotel moving towards revenue improvement.
How to Beat the Competition
The Importance of Balancing Tech and Human Touch
Adopting a hybrid approach utilizing both Tech and Human Touch is crucial to reach continuous hotel success. Start by evaluating the current tasks that can be automated at your hotel to add efficiency and productivity to the operation while eliminating the managerial burden on the service crew. This automation will allow the hotel team to focus on guest interaction and activities. Only the human touch can make a difference and add value to a remarkable hotel experience.
Review the operations to identify what guests need and want from human interaction and their preferences for hotel technology. For instance, it is trendy that guests complete their mobile check-in and check-out to avoid lining up at the front desk. Mobile hotel platforms also allow guests to satisfy special requests quickly and efficiently. A Hotel Tech Company like Intelity optimizes your business and offers a premier guest experience via their hotel guest mobile apps.
Simultaneously, automated hotel staff tools like PMS are ideal for providing flexibility to promptly interact with the guest around the hotel and offer a direct experience, versus being attached to a desk. Permit the hotel team to handle guest requests from any place in the hotel.
Technology is improving hotel service, turning lengthy hotel processes into modern methods that can provide a tailor-made experience for customers.
Alternatively, today's hotel management software can track information about your guests' preferences from when the reservation is made, during their stay, and even after checking out to allow the hotel team to personalize their visit and exceed the guests' expectations.
Several hotel companies nowadays are entirely tech advanced with operational intelligence. For instance, the hotel chain citizenM offers a fast check-in process with their global app to check-in before arrival and complete the process within a minute. citizenM provides contactless options for guest stays, with the app guests can automatically open and close doors, order food and beverage, schedule housekeeping service, and control their room temperature. And for the environment caring guests, the hotels obtain 90% of their electricity through renewable energy. Additionally, no more plastic bottle use, as the hotel offers refillable stations and other environmental features across the hotel company.
Eventually, all hotel companies must adapt to the technological surge and invest in digital hotel platforms that allow a more efficient hotel environment and guest experience. Frequent world travelers and young generations are highly tech-savvy, and the rapid functionality and sophisticated hotel system are a must in the hotels of their choice. Although, there is still a high connection of human interaction with the hospitality industry service. Even if the new guest trend and modern hotel operation rely on automated systems for an efficient and clean stay, human personalization and personal touch are still highly important to many hotel guests. Large, prestigious hotel chains stand out by merging sophisticated hotel tech platforms with impeccable human service.
Automation is a must for hotel competence and success. Still, the difference is in the magic human touch and their highly trained staff to permanently surpass guest expectations and gain loyalty.
A particular fact of hotel system innovation is the hotel chain The Mandarin Oriental, which offers a fascinating tech feature by adding humanoid robots to their operations team to be greeters and provide directions, among other functions. Also, the chain gives robots that deliver guests food & beverages and other amenities and services.
The hospitality industry is seeing an increase in demand for hotel technology users, as they rely on innovation to experience a practical and healthy stay during their journeys. Hoteliers are highly attracted to the integration of new technologies into their hotel operation because the technological advancement may provide the productivity and profitability of hotels while simultaneously supporting the staff to be able to increase guest satisfaction, as they have efficient support from technology to make their job more well-organized, precise, and prompt.
Hotel Business Intelligence and Revenue Management Software
Reporting, Analysis & Strategy
The Tech tendency optimizes the hotel operations, accommodations, and guest experience and increases revenue-generating opportunities through automated revenue management tools.
Revenue Management Software, Business Intelligence Tools, and Tech advanced Channel Management and Hotel reporting helps your hotel know your competitive set, evaluate your performance, identify growth opportunities, and develop strategies to win the competition.
Revenue Management Systems can track swings in demand versus your competitive set and evaluate response to rates against the hotel set to create Yield Plans and optimize opportunities. Also, it can enhance forecast examination and prepare for demand surges to reach revenue efficiency and productivity.
Some hotel revenue intelligence companies offer platforms to manage advanced revenue technology. For instance, the Duetto RMS platform offers "open pricing, flexible automation, and demand-based forecasting, to deploy and scale profitable revenue strategies." Another Hotel Revenue System offering high-end tech analytics and advanced revenue strategies is IDEAS, an innovative revenue management platform offering tech-data analysis, forecasting, and pricing analysis to obtain an intelligent hotel revenue operation and profit increase.
Hotel Tech-Human Touch Hybrid equals Successful Transformation
The Human and Tech fusion enables hotel transformation to a higher level of expertise and innovation to obtain successful hotel business growth results. Integrating the human touch and implementing hotel innovation plans will drive continuous revenue increase results.
Strategizing current hotel operations into the future, delivers a more substantial hotel business while providing service excellence and quality and may power the constant success of your organization.
Hotel innovation is becoming a crucial step to reach guests, partners, affiliates, staff commitment and productivity. To remain a leader in the industry today, your hotel requires continuing growth and technological innovation to become a forward-thinking company.
Hoteliers today can benefit from innumerable technical solutions that are alternated and supported by a knowledgeable hotel team, which becomes fundamental in achieving optimal and constant revenue increase.
Hotel Tech companies are surpassing the traditional hotel platforms to innovate the hospitality industry world at all levels. Some of the most helpful technologies involve hotel operations management software systems and property management system advanced software programs, innovative hotel booking engines, and KPI (Key Performance Indicators) computer software. For instance, the company Agilisys offers Modern Cloud-Native Solutions for Hotels with broad, integrated hospitality software platforms that are very functional and enhanced in the market.
Additionally, multiple hotel software companies offer apps that can integrate quickly and efficiently into your operation. The company Cloudbeds introduces a cloud-based, integrated platform to grow revenue faster, streamline processes, and deliver memorable guest experiences through a series of hotel advanced add-ons apps, and facilitate the software operation by adding upsell tools, pricing intelligence, and other qualities to an existing PMS or hotel management software program.
Another company offering hotel technology is SiteMinder which focuses on innovative tools for all types of accommodation properties, from boutique hotels and chains to igloos, cabins, and castles, to power the hotel's software operations and create a unique futuristic customer experience and a practical, modern and rapid hotel system - simultaneously facilitating and speeding the hotel's crew tasks.
Inevitably, technology implementation is a must across the hotel business world. Using technology for hotel and employee management can help optimize routine procedures and assist the human team in working smartly and more efficiently. Nowadays, hoteliers are discovering the importance of hotel tech applications and are becoming more knowledgeable about the latest hotel technologies.
This helps their hotel business to become competitive, improving hotel management efficiency and integrating cloud-based technology to quicken the check-in process, offer the ultimate guest experience, improve hotel operation efficiency, simplify employee's duties and increase their competence, ensuring hotel growth and profitability, as well as a revolutionary hotel business operational process and successful results.
About RevOptimum.
30 years empowering the hotel industry's revenue growth, RevOptimum is dedicated to advancing hoteliers and hotel organizations' achievement by:
Pioneering remote hotel revenue management solutions and revenue platforms.

Creating innovative and cost-effective revenue-growth tools and effective strategic plans.

Committing to impacting hospitality groups and communities worldwide positively.

Empowering every hotelier and hotel business to achieve higher revenues and make it sustainable.

At RevOptimum, we are dedicated to advancing hoteliers' and hotel organizations' achievements by:

Pioneering remote hotel revenue management solutions and revenue platforms.

Creating innovative and cost-effective revenue-growth tools and effective strategic plans.

Committing to positively impacting hospitality groups and communities worldwide.

Empowering every hotelier and hotel business to achieve higher revenues sustainably.

Our experts understand revenue management dynamics, hospitality industry strategies, revenue systems, tools, and technology to achieve supreme hotel performance.
The RevOptimum team is a revenue increase-proven group that knows how to develop a unique approach to reignite your business growth. We are ready to step in and seamlessly integrate into your day-to-day operations to attain the most dynamic results for your hotel.
About the Author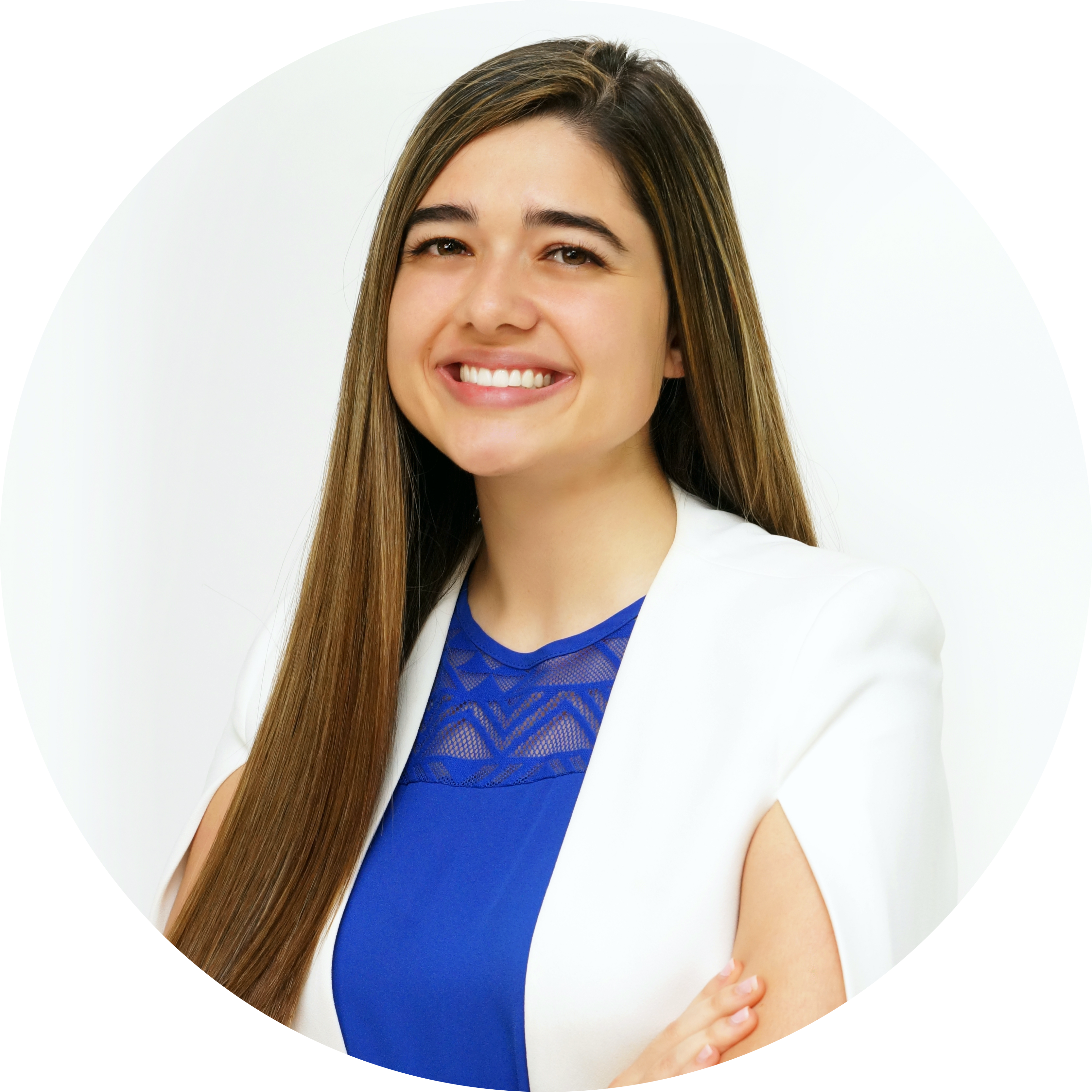 Mia Belle Frothingham
Mia Belle Frothingham is the Co-Founder and Chief Marketing Officer of RevOptimum. She oversees all aspects of corporate marketing and outreach strategies, including communications, brand identity, and international and digital advertising. Mia has a Revenue Management certification from Cornell University and is currently an undergraduate student at Harvard University.