Do you want to boost your hotel's direct sales? If you are like most hoteliers, you are looking for new ways to drive more direct traffic and bookings to your hotel's website. Unfortunately, an outdated website and marketing strategy can leave your hotel missing out on direct bookings, and unnecessarily paying the commission of OTAs.
Wondering how critical your hotel's marketing strategy and website are to your business's overall revenue? In this article, we give you tips and tricks on how to re-energize your hotel marketing to bring in more direct traffic resulting in more direct bookings.
Why a digital marketing strategy is crucial.
For many hoteliers, digital marketing is more of an option rather than a priority. The truth is that most are too busy running business operations and relying on OTAs to bring in the majority of their sales, paying the price for ignoring their online presence. However, with everyone online in this digital era, it is agreed that an absent digital marketing strategy is fatal for hotel businesses.
While using generalized marketing strategies can work in some cases, our fast-paced, evolving world with consistently changing consumer behavior requires new and effective strategies to gain traction and boost sales.
It is important to understand that the market is driven by experiences and convenience, change is necessary to keep up with other hotels. With a sound digital marketing strategy, your hotel can successfully approach millions of potential guests, promoting your brand and generating significant bookings.
How to get more direct bookings.
Research proves that 70% of all online hotel bookings are done through OTAs. Online Travel Agents have significantly invested in every digital stage of the buyer's journey. For example, if we look at Expedia, we see that 5,000 of their engineers are focused exclusively on digital and booking optimization. There is no doubt that hoteliers have a big challenge in competing with OTAs attracting potential guests first.
However, by learning the buyer's journey and investing more time in understanding the mind of your next potential guest, you can take back power from the OTAs.
Let's review the five behavioral stages of the hotel guest journey.
1. Dreaming
A potential guest starts to think about getting away. They are in the position to imagine their ideal vacation or experience, without precisely knowing when or where. Here is where we want to captivate and inspire, instead of sell.
2. Planning
After painting an image of the perfect getaway, the potential guest is now actively researching. They know what they want, and are searching for specific rooms, packages, and prices. Here is where you want to stand out, and offer better incentives than your competitors.
3. Booking
The guest has now selected their favorite option after consideration of the endless choice and is now ready to book. Here is where you want to seal the deal, as the guest might need a bit more convincing. Customer reviews and time-sensitive offers are key.
4. Experiencing
With the guest at your property, be sure to enhance their stay. Add value, offer ideas and activities for them to fully enjoy your hotel. Depending on how to optimize their experience, here is where the guest is deciding whether or not they like your property and if they would return.
5. Sharing
After checking-out, the guest shares their experience via social media and customer review platforms. This first-hand, user-generated content can make guests feel heard and valued and helps to encourage others to book.
By understanding the hotel guest journey, you can update your tactics and create resonating messages to improve the relevancy and effectiveness of your online presence. To outcompete the OTAs, it is necessary to maintain these five stages of the customer's journey as the forefront of your hotel's digital marketing strategy.
Now, let's dive into the other important aspects of digitally marketing your property to bring in more direct sales.
Addressing your hotel's website.
Your hotel's website is, possibly, the most crucial factor to driving more direct sales.
Did you know that 87% of online travelers visit a hotel's website before booking a reservation? Your hotel website is not only your 'business card' it is also the most crucial tool to generate direct bookings. When a potential guest lands on your site, they view it as a digital representation of your hotel.
Your website is your online presence to make an impression and engage with prospective guests. Therefore, the first step in driving more direct sales is ensuring your website is well-optimized and impressive. On average, a potential guest would spend 6 minutes on your site, it is important to throughly outline the DNA of your hotel. Here are a few more tips on what to improve:
Design

Should be unique, clean, functional and easy to navigate.
User-friendly with a clear brand statement.
Differentiate from other hotel sites, especially competitors.

Imagery

Use as many pictures as possible.
At least 100 photos in total, a minimum of 8 per room type.
Include a well-done video of your property.

Detail

Thoroughly explain everything about your hotel.
Services, facilities, outlets, experiences, amenities.
Tip: ask hotel staff to list questions they answer on a daily basis.

Guest Reviews

Be transparent about past guest experiences.
Show potential future guests what people are saying.
Good reviews boosts your reliability, credibility, and desirability.

Booking Engine

Needs to always be fully functioning at all times.
Ensure efficiency, simplification, and speed.
A complicated booking engine = less bookings.

Mobile Phone Friendly




Potential guests are typically on-the-go.
More people are booking via mobile phone.
Optimize mobile site, especially booking engine.

Site Load Speed

Site must be fast both on desktop and mobile.
Guests quickly lose interest if site does not load fast enough.
Tip: use Google Page-Speed Insights to see how well your site performs.

Unique Offers & Rates

Highlight special offers, only available on your site.
Focus on displaying last-minute rates.
Be eye-catching, entice the potential guest to book directly.

Keywords

Determine searches you should target.
Develop short-, mid-, and long-tail keywords.
Create appropriate landing pages.
Speaking of keywords, let's learn more about SEO and how your website might need a little refresh.
Refreshing your SEO.
Successful hotel digital marketing largely depends on SEO. To further understand SEO, we can split it into two categories: on-site and off-site. We will learn that while on-site SEO is the fastest and easiest to implement, off-site SEO is the most effective way to gain online traction.
On-site SEO is how you can optimize components on your hotel's website to enhance online visibility. This strategy can be used to improve posts, pages, images, and the structure of the website. But the key element in on-site SEO is using the most appropriate and effective keywords to significantly increase the amount of visitors your website will receive.
Off-site SEO typically involves creating external backlinks from online resources to your hotel website. Take advantage of referrals, guest posts, sponsored posts as they are the most common ways to refine your off-site SEO.
Any type of SEO is better than no SEO at all, but local SEO can jumpstart the immediate results your website is looking for. While hoteliers can assume that local SEO only involves optimizing the occasional image, description, tag, or title on their website, this process involves more.
People begin seeking ideas for their next vacation on a search engine. In fact, 31% of accommodation searches occur on search engines and Google's "Near Me" searches have grown 150% faster than traditional, local-based searches. Listing and customer review sites, such as Yelp and Tripadvisor, hold crucial information about your property and your website.
What you should do:
Research local keywords. Consider local intent and how people would search for a hotel.
Create a Google My Business. Professionally display your property and amenities.
Inspire customer reviews: Reviews are a factor in ranking your website as a local business.
With a stunning hotel website and strong, local SEO presence, guests will discover your website before any OTA, resulting in more direct bookings.
Using social media to your advantage.
Social media is often underestimated and labeled as unprofessional, however, they are a fantastic way to reach potential guests. According to Forrester, 60% of guests use one or more social networking platforms during their search, shop, and purchase process. This is especially true when searching for hotels. Besides your website, the guests may also visit your Instagram, Twitter, or Facebook or go on TripAdvisor to check the ratings of your destination. When using digital tools, it is important to stay organized and consistent.
Depending on your property, potential guests, and type of accommodation, a good first step would be choosing which platforms to focus on. Currently, Instagram is a popular platform for hotels. Our world is driven by pictures, and hotels benefit tremendously. As guests are on vacation, they love to snap wonderful photos to share with family and friends, and are most likely shared on Instagram. As a result, these pictures advertise your hotel and the beautiful experiences your guests had while staying at your property.
While Instagram is the most popular platform, don't hesitate to use all channels to amplify your hotel brand and great experiences from guests. Keep your social media pages constantly updated and engaged with potential guests.
Facebook
Facebook is considered the original social media platform and currently has 2.8 billion users - definitely the marketplace you want your property to be in. Facebook now enables business owners to take bookings and payments through the platform.
Twitter
Twitter can often be overlooked, but it is a great tool for reaching specific markets and audiences. Creating short but effective messages and using appropriate hashtags and emojis is key.
Instagram
Again, Instagram offers hotels the opportunity to reach a wide audience. With the right images and content, this is the way to demonstrate the quality of your property.
Always clearly place your website link whenever possible, with more direct clicks and visits, the OTAs will have nothing on you.
Leave Hotel Revenue Management to the experts.
We know you are business as a hotelier, and we know running a hotel requires focus and work in multiple aspects. Leave the hotel revenue management to RevOptimum. We are ready to start boosting RevPAR for your hotel, while you can focus on increasing your direct bookings.
RevOptimum is known as the pioneer in remote revenue management. Our team digs into your hotel's metrics, monitors broader markets, and personalizes a revenue management strategy to your hotel's unique needs.
Want to see what it's like working with RevOptimum? Download our checklist, "What to Expect When Working with RevOptimum" and see how our team can increase your hotel's revenue.
About the Author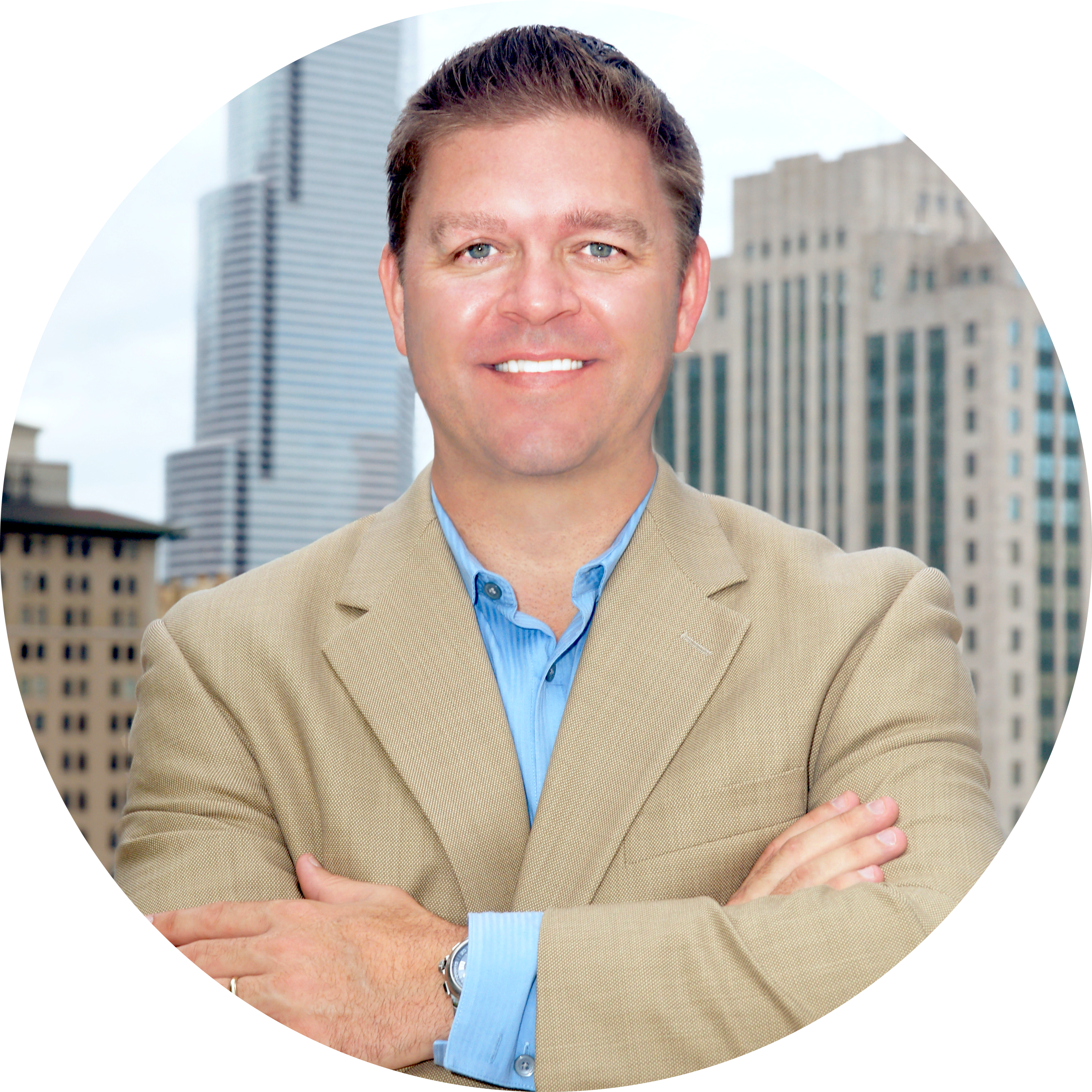 Scott Frothingham
Scott Frothingham is the Founder and CEO of RevOptimum, which focuses on Hotel Revenue Management and Revenue Growth distressed Hotel Businesses. Scott is a pioneer of hotel revenue management and has increased more than $2Billion USD in hotel revenue.